Exhibition period

: 15.09.21 - 29.09.21
Location

: Gammel Strand, Copenhagen (in front of Kunstforeningen GL STRAND

Opening event

: Wednesday, September 15, 2021, 17-19, w/ presentation of the art project by SIIKU, speeches by Palle Bendsen, NOAH, and Hannah and Annalea, Fridays For Future Denmark, and live recitation by Silja E.K. Henderson

Closing event

: Wednesday, September 29, 2021, 18.30-20, w/ artist talk, manifesto recitation by SIIKU, poetry recitation by Silja E.K. Henderson and performance by activist and performance artist Ida Dalsgaard Nicolaisen.
"Our house is on fire. I'm here to say, our house is on fire."
Those were
Greta Thunbergs famous words in Davos in January 2019. Those words are the basis for the installation artwork
Our House Is On Fire
as presented by the artist duo SIIKU in collaboration with author Silja Henderson: 
"Det er et værk, som i rum, lys og lyd forsøger at give den stadigt udviklende klima-nødssituation en fysisk tilstedeværelse i blandt os, et hus at 'bo i' og tale fra og et visuelt og emotionelt udtryk som vores kropssind kan resonere med. Vi ønsker med Donna Haraways ord, 'to stay with the trouble' og at samles i viden, sorg over nutidens og fremtidens tab og i en fælles stræben efter bedre fremtid(er)."
The art work

is on display day and night at Gammel Strand, until September 29, 2021
.
Soundscape and poetry created for the art project in media player above.
Our House Is On Fire

is a light and sound installation with focus on the ongoing climate crisis. The minimalist construction, built almost entirely by recycled materials from older SIIKU works, creates the outline of the house. Animated LED lights creates the illusion of a burning fire in interaction with the circular reflection pool centered in the middle of the house.
On the soundside Silja Henderson has created the poem "Hvor går vi hen" and the soundscape "Our House Is On Fire", both available on this website.
The art project is inspired by the famous speech from climate activist

Greta Thunberg

at the World Economic Forum annual meeting in Davos in 2019.
The recent report by the International Panel on Climate Change (IPCC) in August 2021 only confirms the emergency of the climate crisis.
Our House Is On Fire

was opened in pouring rain on Wednesday, September 15, 2021 with speeches from HANNAH and ANNALEA from

Klimastrejke - Fridaysforfuture Denmark

and PALLE BENDSEN from

NOAH
and live recitation from Silja E.K. Henderson.

ARTISTS:

SIIKU
is a Danish/Greenlandic artist duo consisting of David H. Péronard (b. 1981, Nuuk, Greenland) and Rasmus Nielsen (b. 1984, Lyngby, Denmark), who have respectively digital and analog backgrounds in the art world. They worked together as SIIKU since 2017, based on The SIIKU Manifesto.
Silja E.K. Henderson
(b. 1981) is an author and a poet with a background in disaster psychology. Among other things, she has published the hybrid poetry work
1.7 Tipping Point
in 2018.
The artists have collaborated several times, including at SIIKU's solo exhibition,
Meltage
(2019)
in Gjethuset.
"Our task is to make trouble, to stir up potent response to devastating events, as well as to settle troubled waters and rebuild quiet places"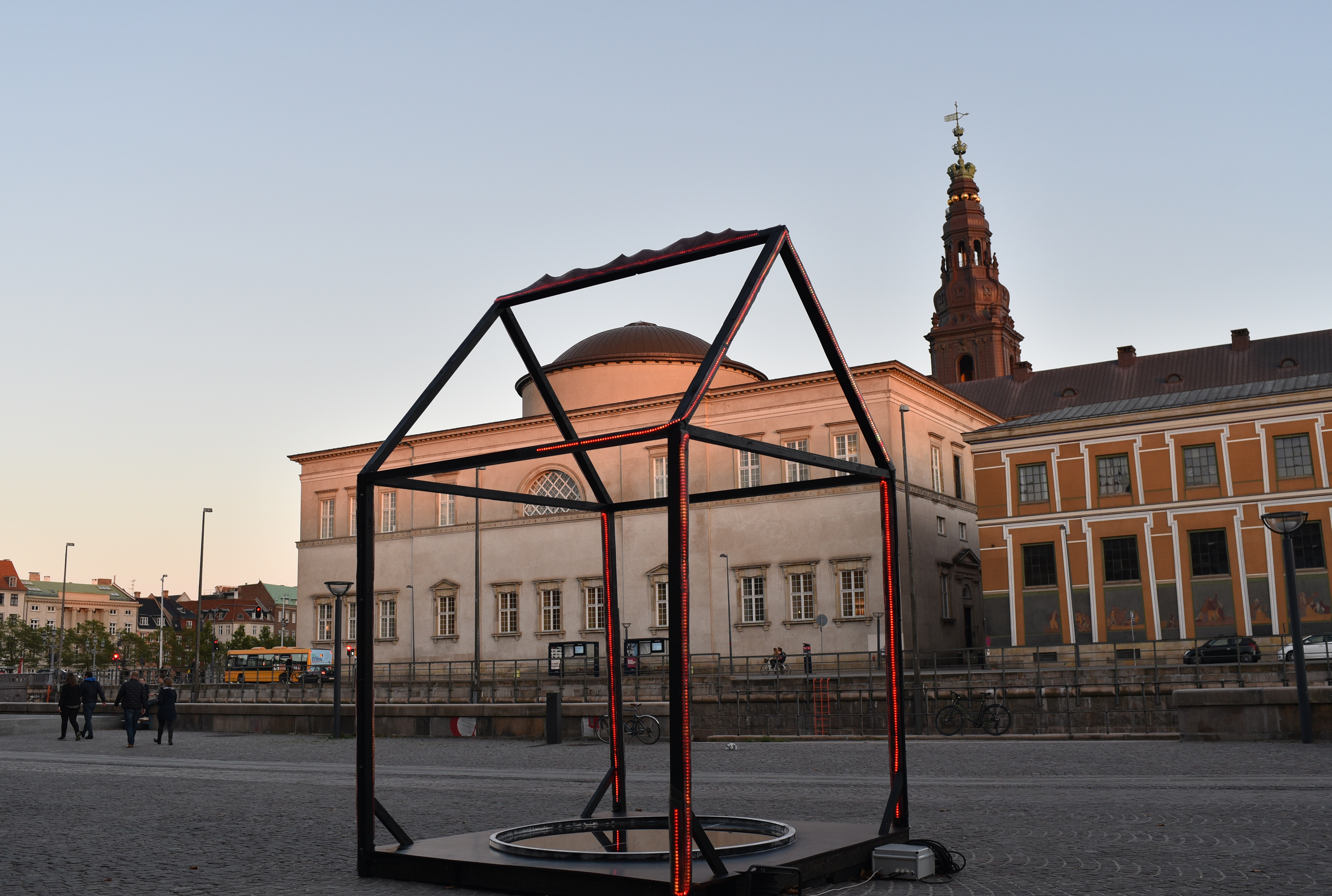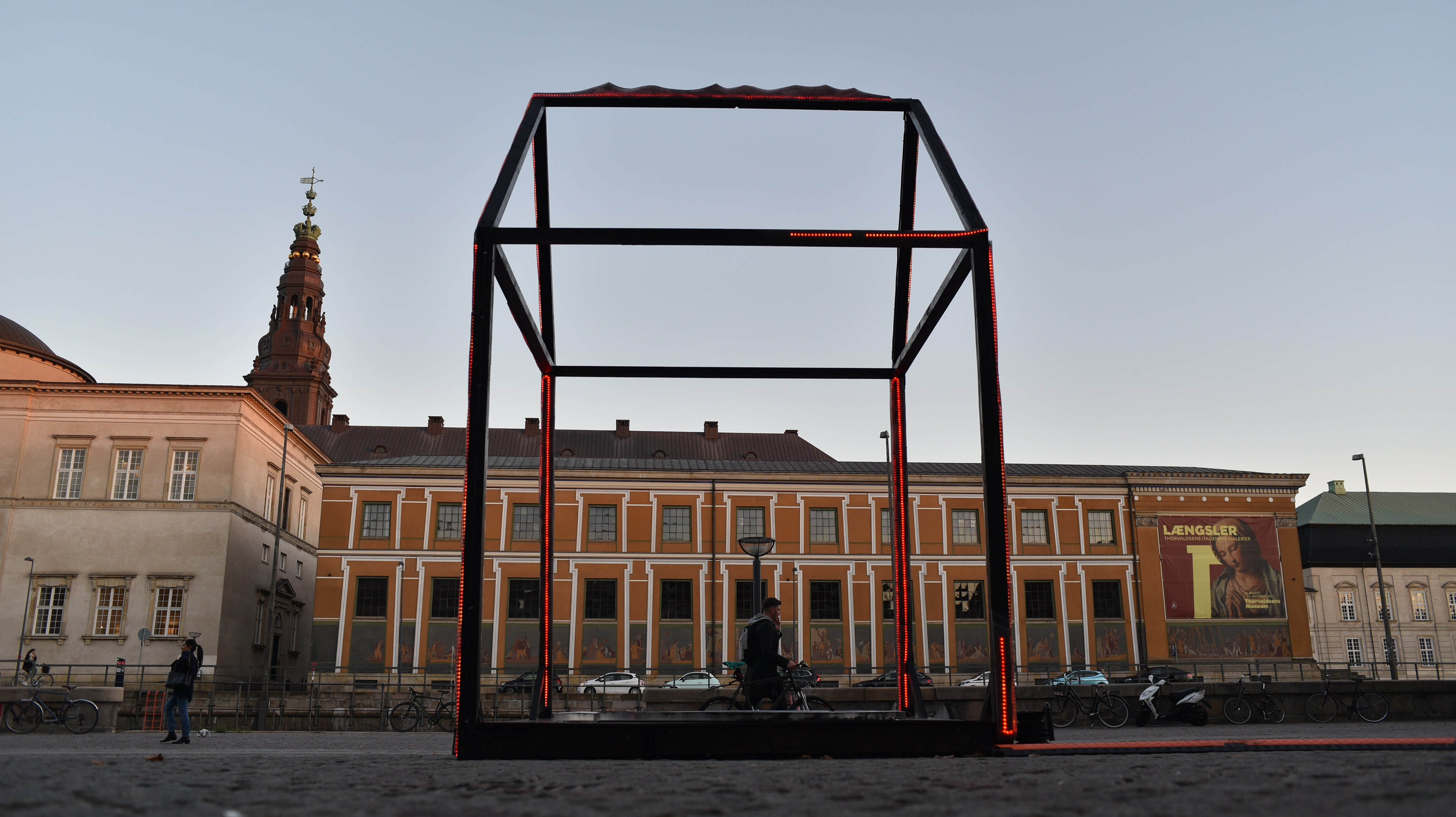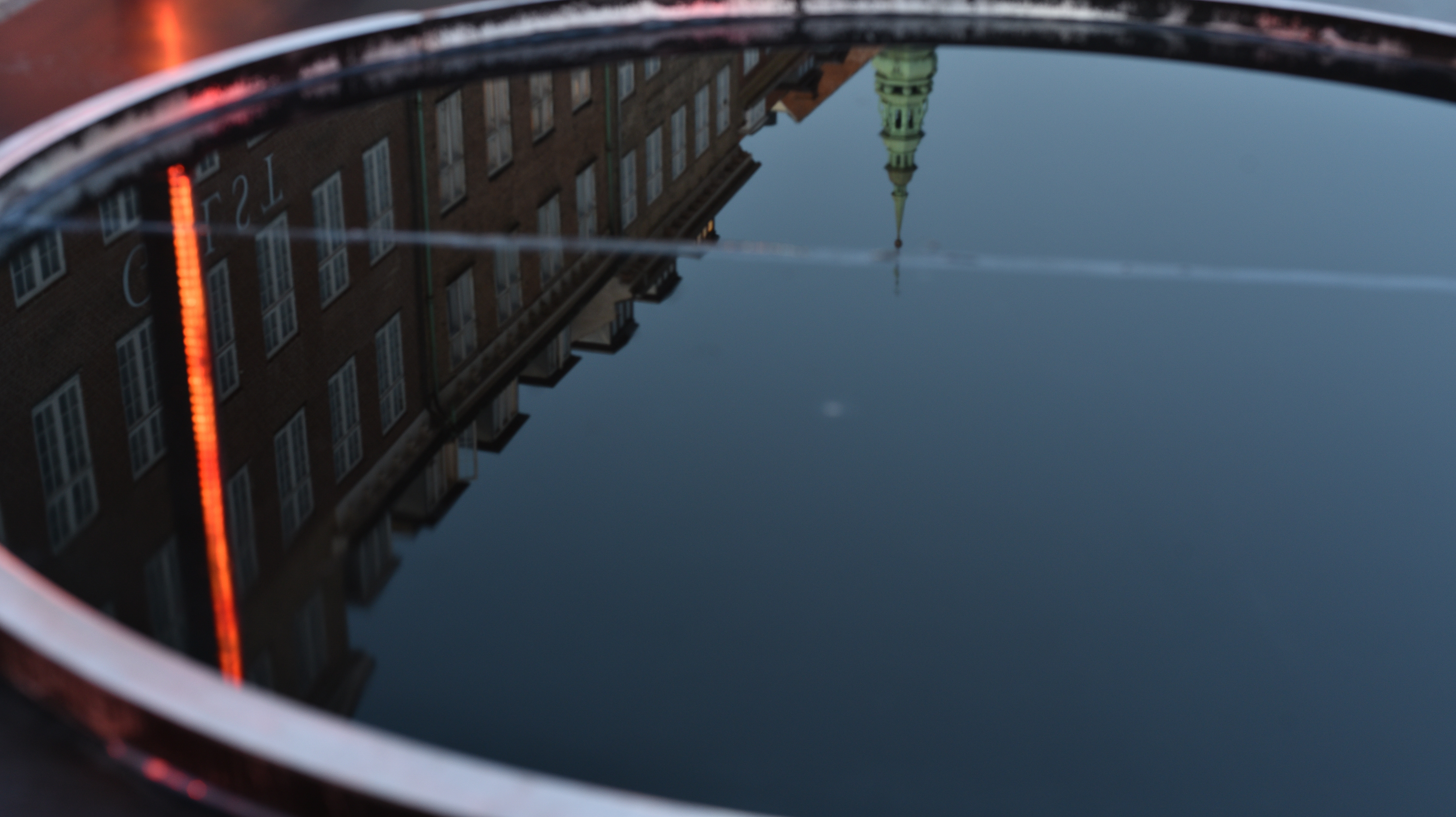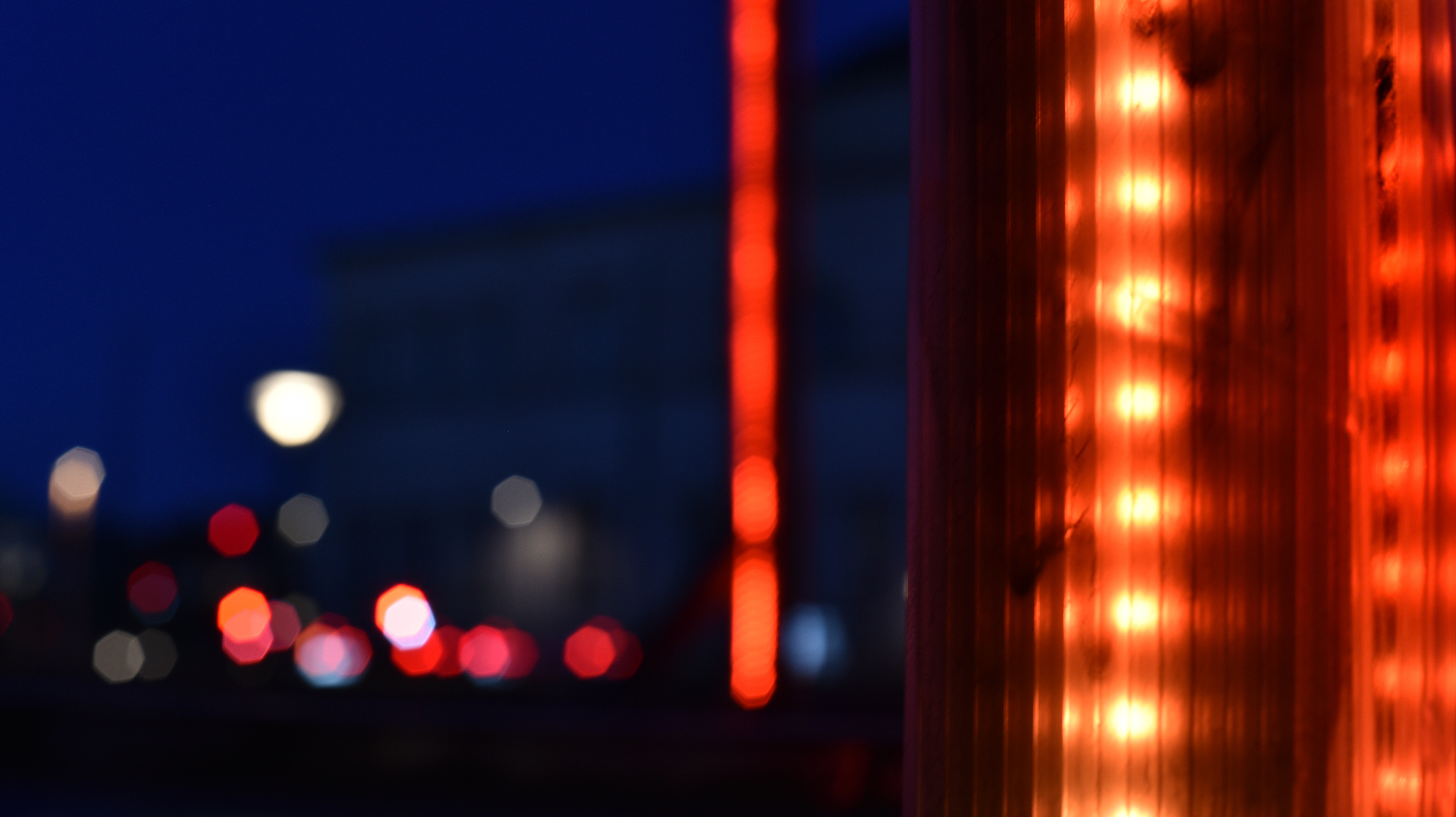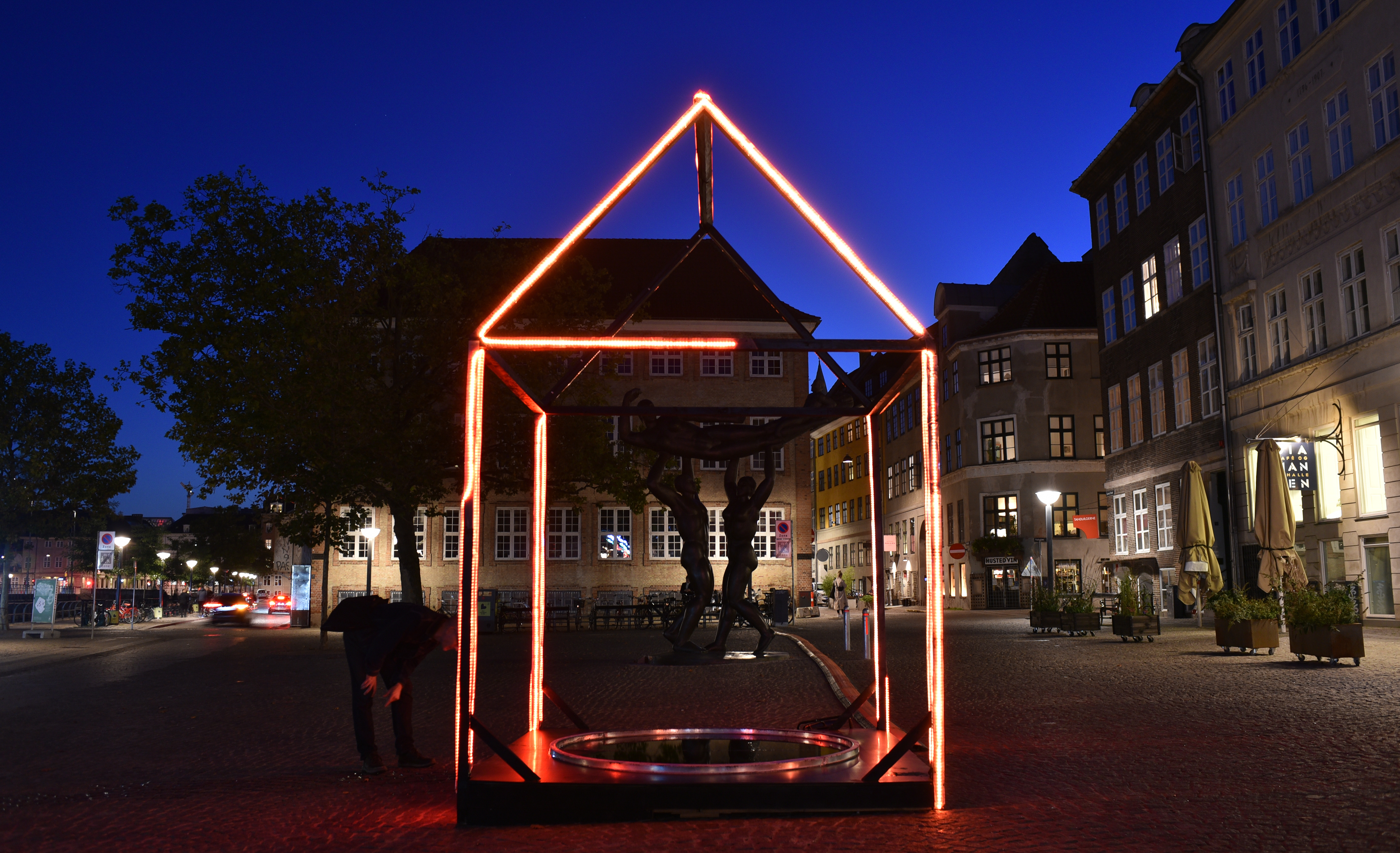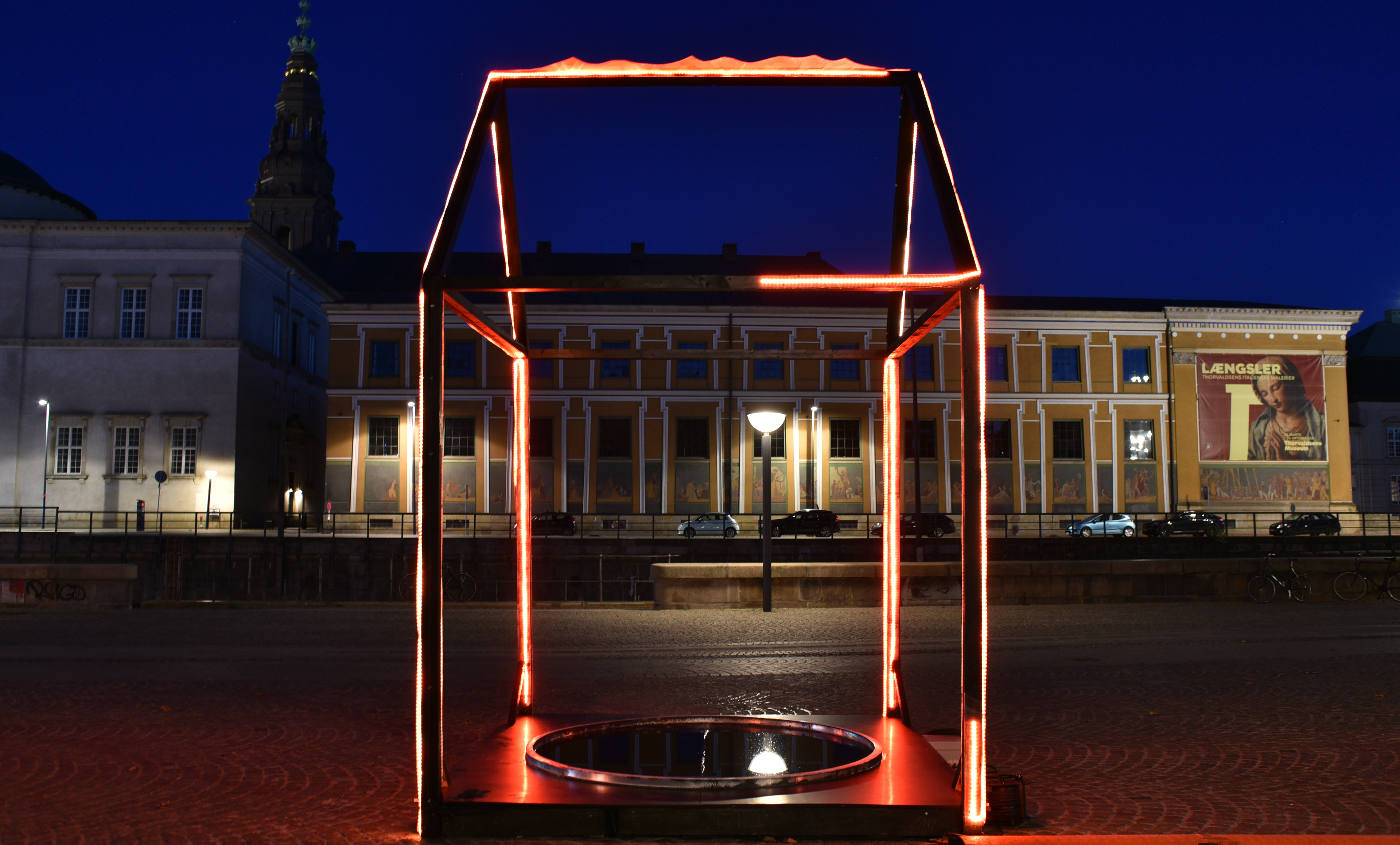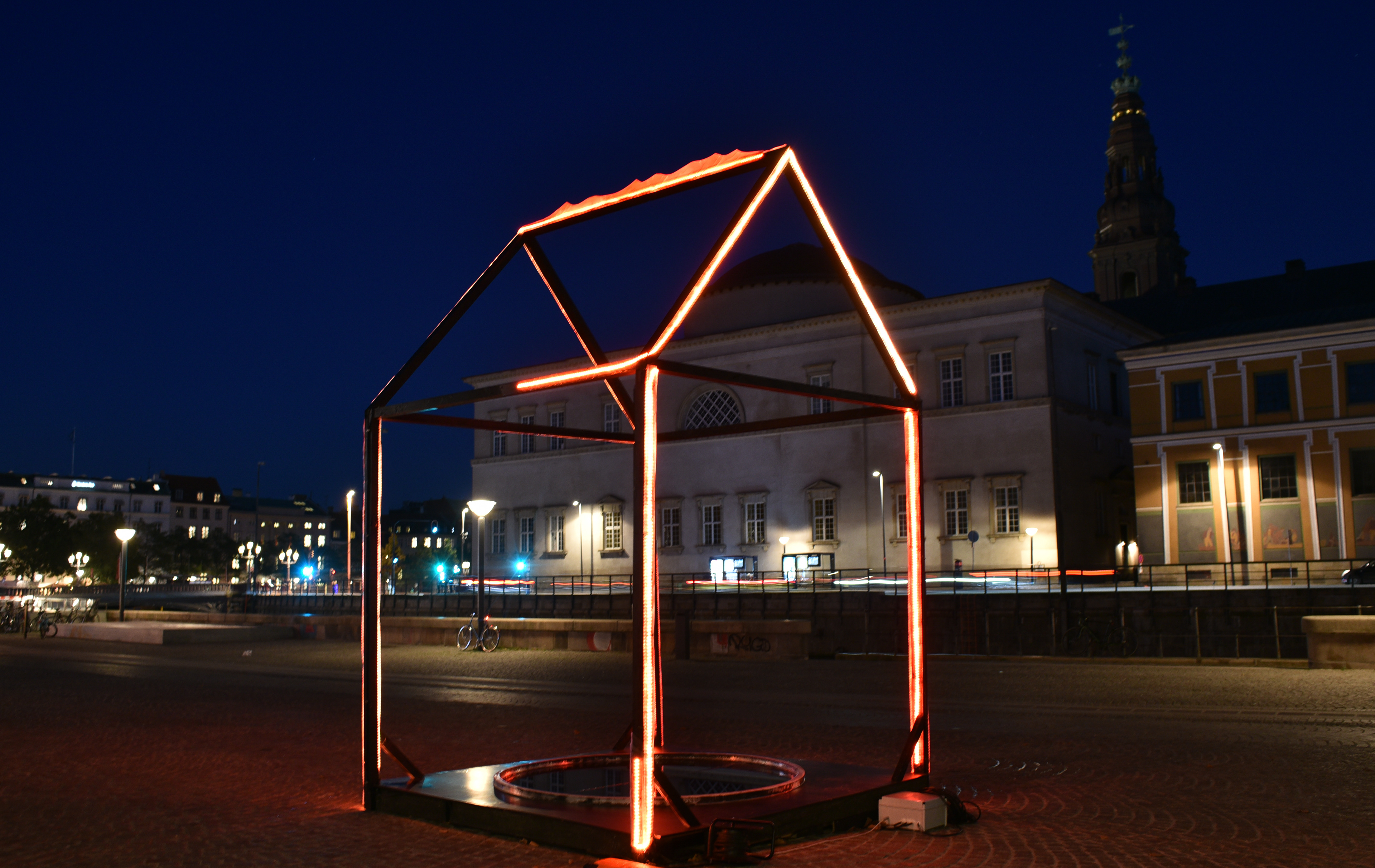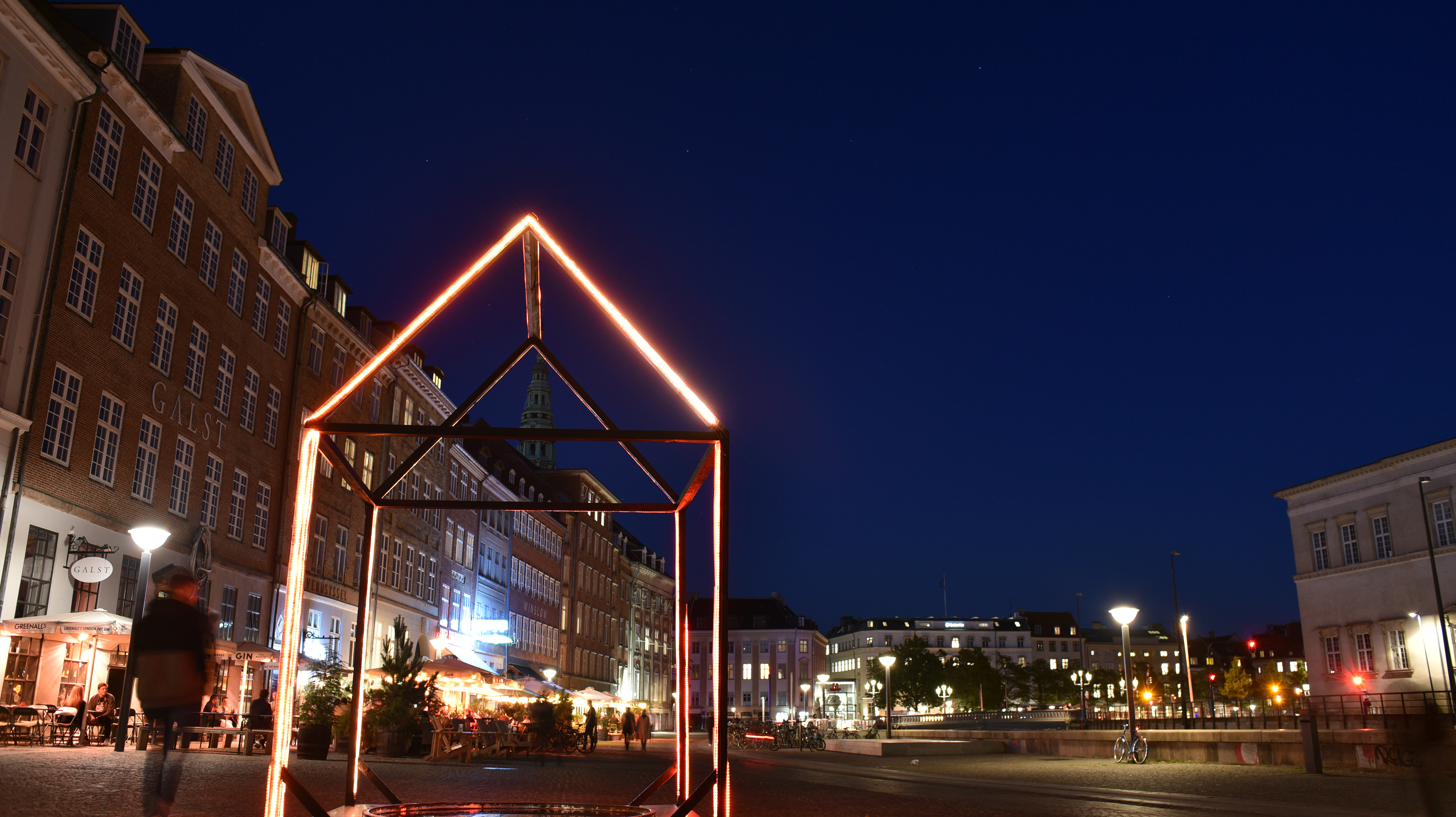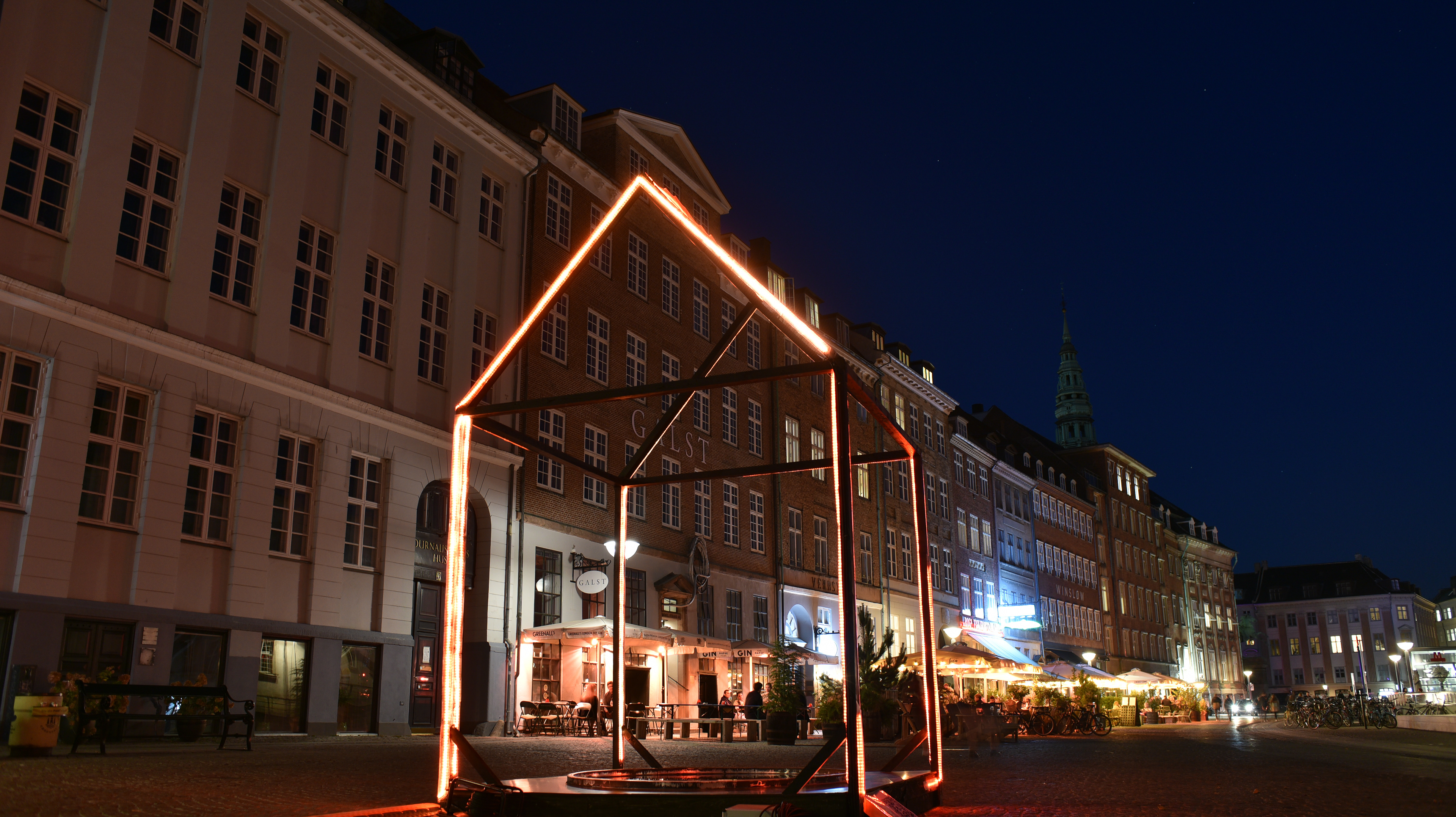 Photos by Slow Bee Studio, 2021