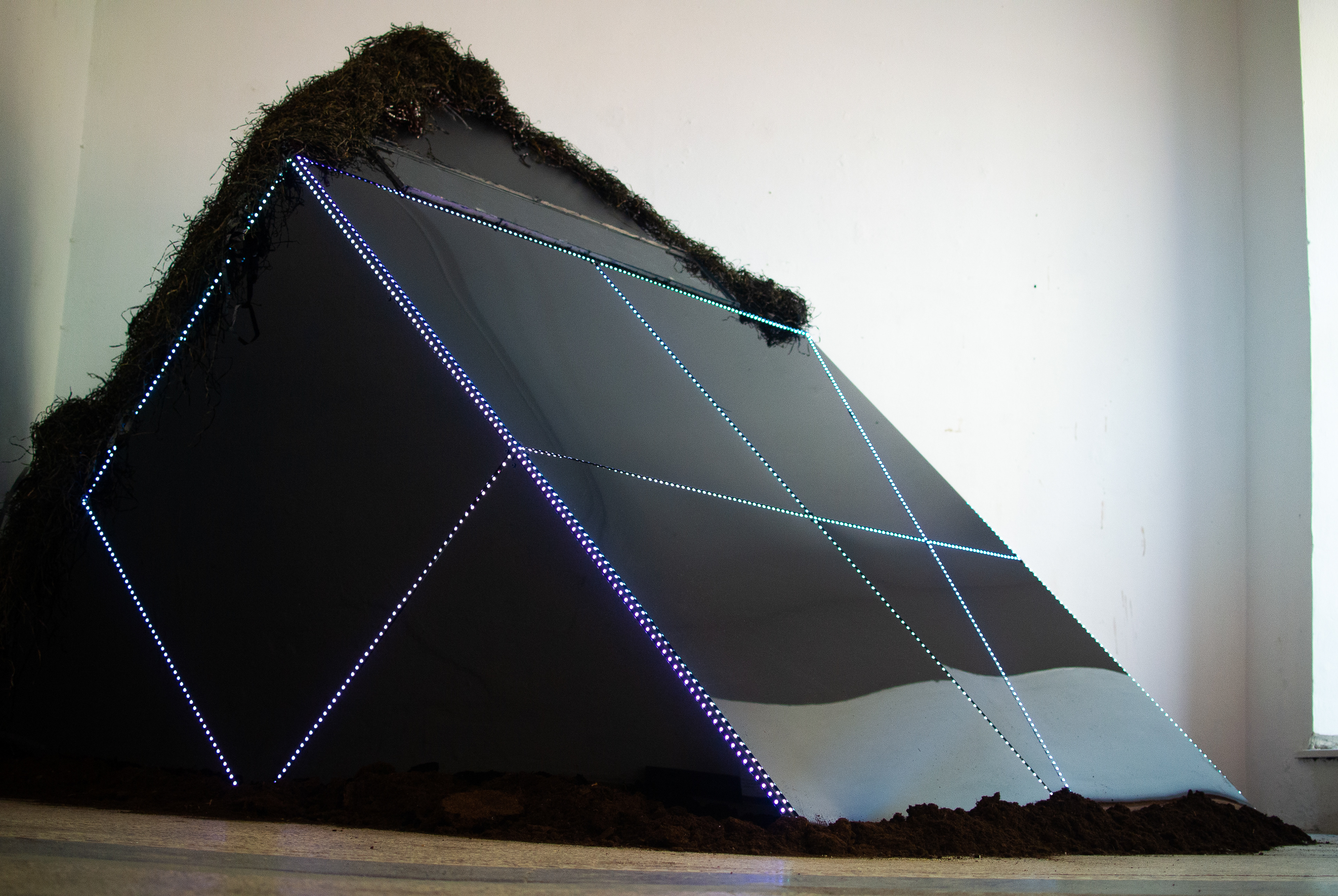 With Omni Chronos, SIIKU looks looks back on the present from the future in an attempt to create unity and across time. For the exhibition SIIKU have created an ancient-futuristic redesign of a Danish farm. An archaeological relic of the past reinterpreted in materials of the future.

The exhibition title Omni Chronos refers to a future which avoids demolishing or restoring buildings, but instead in an organic process reuses and reinterprets them. The exhibition is a tribute to architecture history and critical of current developments where historical buildings and environments are demolished to make way for new architecture.

The exhibition is a part of Copenhagen Architecture Festival 2019 and supported by Vesterbro Lokaludvalg.
The exhibition will run until April 14, 2019 at Leth & Gori, Absalonsgade 21b, Copenhagen.

Opening hours, workdays 10 AM - 5 PM


Omni Chronos was launched with an opening event on April 4 with spoken word performance by Jacob Hallgren.

Stay tuned here and via social channels for updates on the closing event.