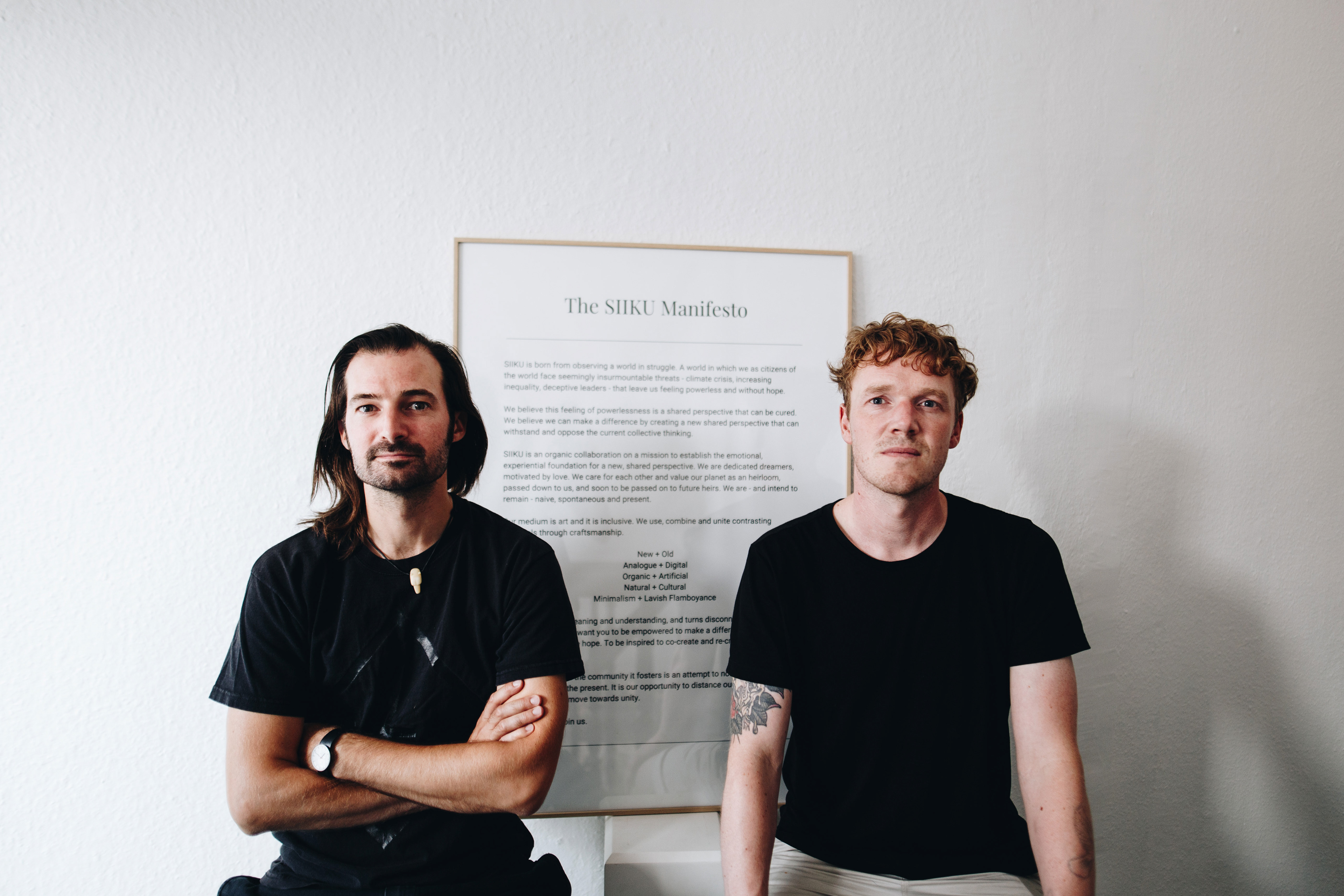 SIIKU is a collaborative art project on a mission to create solidarity in a world dominated by climate crisis and growing inequality.

Established in 2017 by Rasmus Nielsen (born 1984, Lyngby) and David H. Péronard (born 1981, Nuuk), SIIKU is on a mission to build the emotional, experiential foundation for a
new
, shared perspective.
We are dedicated dreamers, motivated by love.
We care for each other and value our heirloom, passed down to us,
and
soon to be passed on to future heirs.
(+45) 61306410 | (+45) 26832366
DR P4, January 22, 2021
Det Grønne Område, December 9, 2020
Slots- og Kulturstyrelsen
Billedkunstrådet Vejle Kommune
Christianshavns Lokaludvalg
Pernille Guldbæk Rasmussen